Design Options

The process is simple: Select an existing theme design, decide on color options, pick some page layouts, and then customize as needed. Finish quickly with a professionally designed author website. 

Let's walk through what that looks like:
Themes


Check out some pre-designed themes made specifically for books. Choose from our ever-expanding choice of professional designs.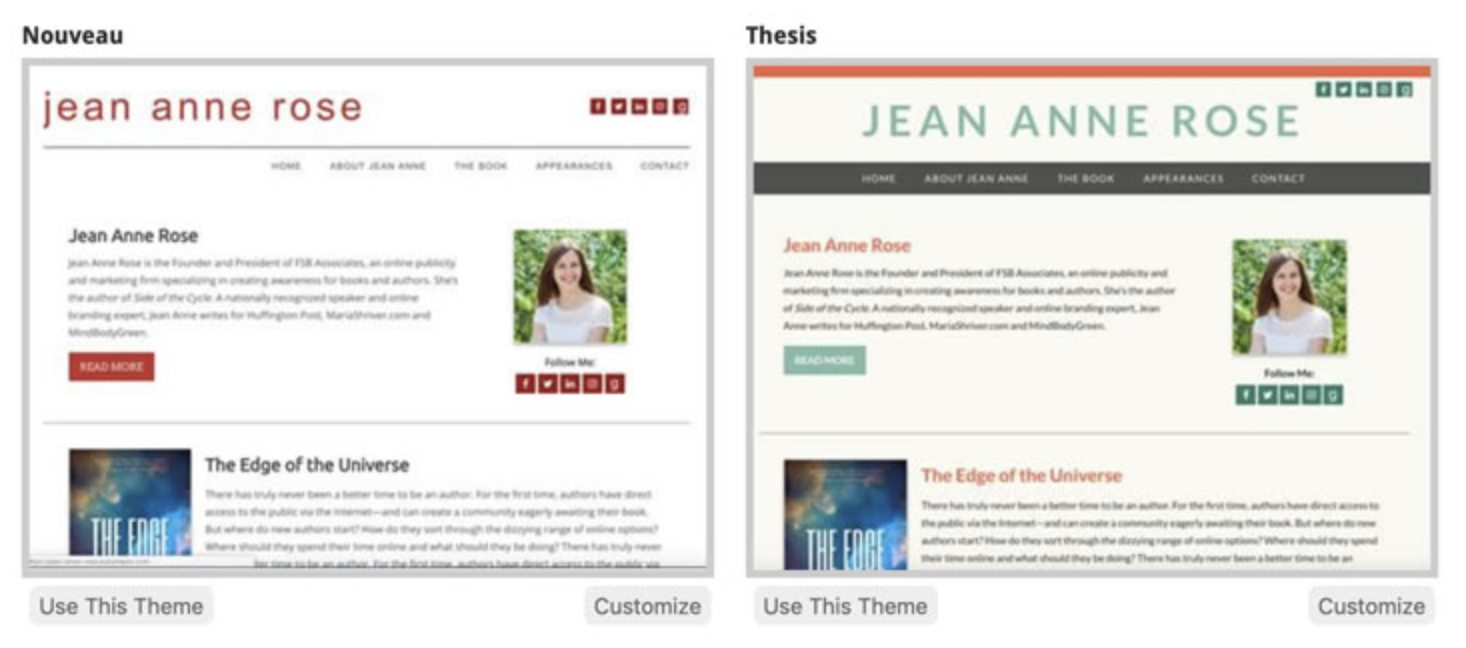 Colors
Choose the preset colors as they appear in the theme or adjust any element to your liking. Each design comes in multiple color schemes to choose from, and you can further customize it using the design editor.

Page Layouts
There are many options for laying out your website. Your main page might show your latest book in a feature section, and then display the rest of your books in a carousel. You might show off your author bio, a smattering of your books, and a content section to talk about your philosophy and why people will want to pick up the whole series. 

The choices are yours.
Here are some sample layout elements. View Page Layout More Options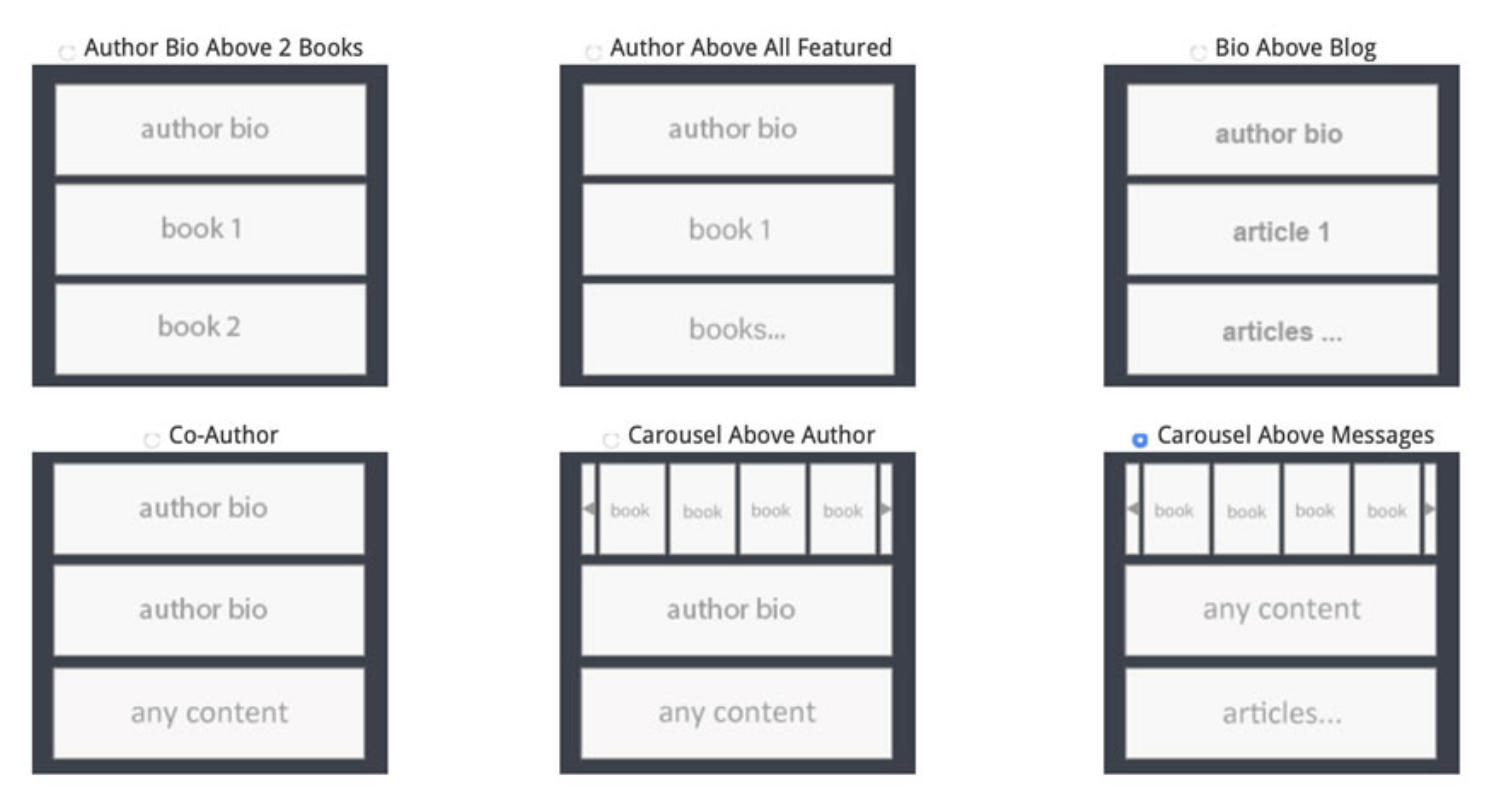 Customize as Needed
Do you have a course or service to promote? No problem. Would you feel better using a color that matches your books more than the preset-schemes in the theme? Everything is as configurable as you'd ever need.
Check out the portfolio to get inspired by other authors.
Nothing is set in stone. Start with a preset theme and colors and pick a simple layout, and see what it looks like published. Tweak and update and reconfigure to your heart's content. It's not scary at all.

You can build the site yourself, it's quite simple for most people. From the point of sign up, you have two weeks of free usage to get it all built and see what you think. After the 14-day free trial, it's only US$19.99 a month to maintain your professional web presence.