Why Choose Pub Site?
Pub Site is a website platform that allows every author, regardless of budget, to have a great-looking, professional website. Created by book industry veterans John Burke and Fauzia Burke of FSB Associates, Pub Site is the easy-to-use DIY website platform developed specifically for books and authors. Whether you're an author of one book or twenty or a small publisher, Pub Site allows you to build, design, and most importantly, update your website pain-free. No need to be dependent on a designer or webmaster to make a small but costly change to your website. Save the money, feel empowered, and do it yourself.
Learn more about the founders
.

Benefits of using Pub Site: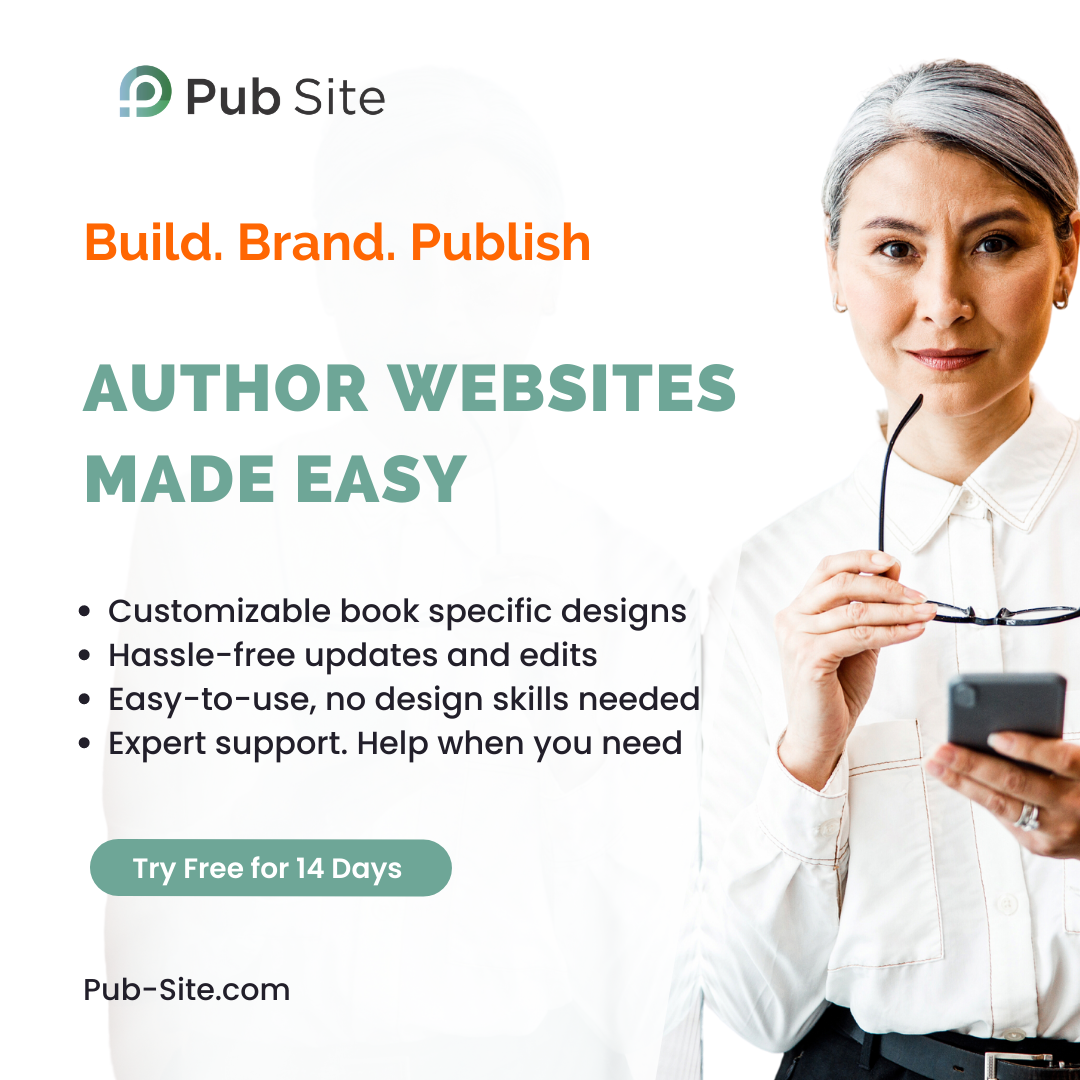 Designed for Books: Pub Site is a website platform specifically developed for books and authors. It is designed to cater to the needs of authors, regardless of the number of books they've written.

Professional Appearance: The platform allows every author to have a great-looking, professional website, promoting their books like best-selling authors.

Ease of Use: Pub Site is an easy-to-use DIY website builder. Authors can set up a simple website within a couple of hours and enhance it with features like a blog, photo gallery, book tour calendar, mailing list sign-up, social media feeds, and more as they progress.

Affordable: After a 14-day free trial, the cost is just US$19.99/month, including hosting.

Adaptable: The platform is designed to grow with an author's career, accommodating the need for more complex features and functionality over time.

Endorsed by Industry Professionals: The platform is used by renowned authors like Tom Clancy, Robin Cook, Janet Dailey, and hundreds more. It also has positive testimonials from industry professionals like Brooke Warner, She Writes Press and SparkPress Publisher, and Peter Ginna, a renowned editor and author.

Created by Industry Veterans: Pub Site is created by the book industry veterans at FSB Associates, indicating a deep understanding of the needs of authors and the book industry.
Have any questions about any of our features? Just
ask us
, and we are happy to answer!