Page Layout Options
Home Page Layouts
- There are many home page layouts to choose from, as you can see below. With just a click of a mouse you can change your layout at any time. For the very adventurous, choose the Customizable Content option and create your own page.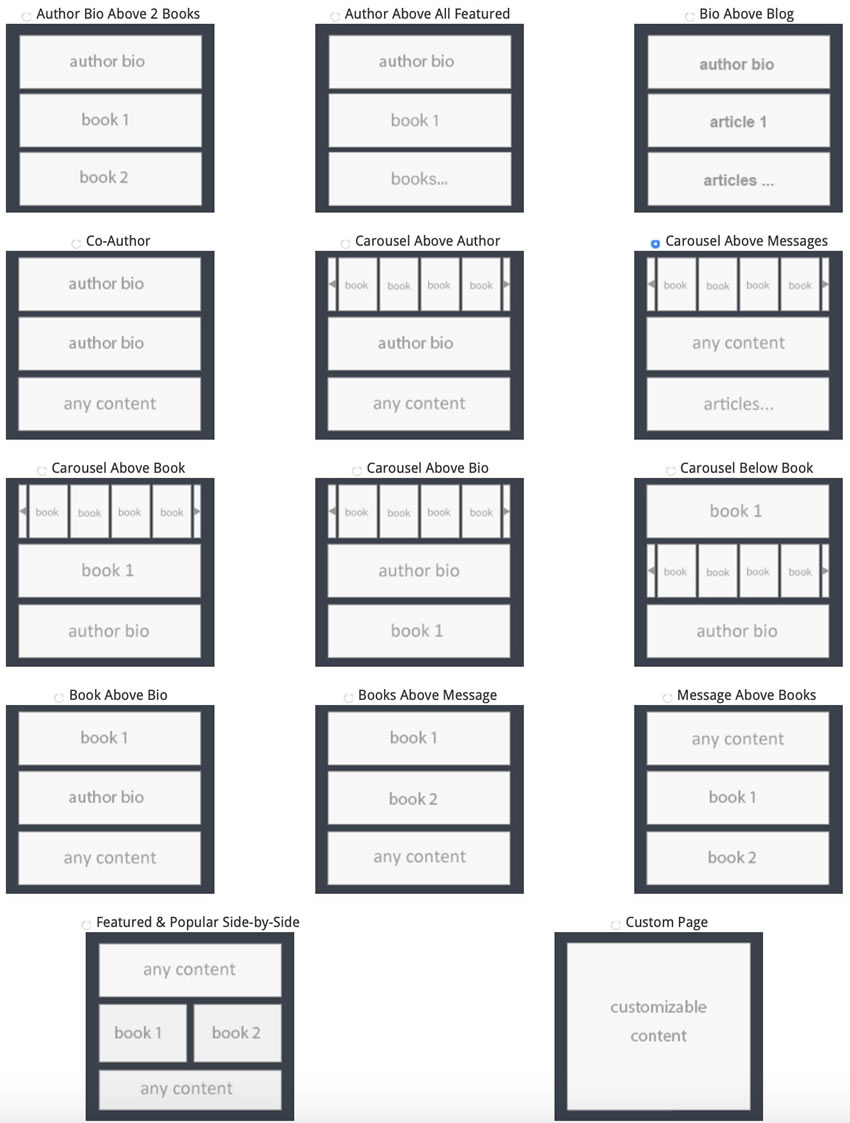 Interior Page / Book/Product Page Layouts
- When displaying your book listings (all, or by genre/category), you can have a listing with a brief description or a grid layout that shows only the book cover or product image.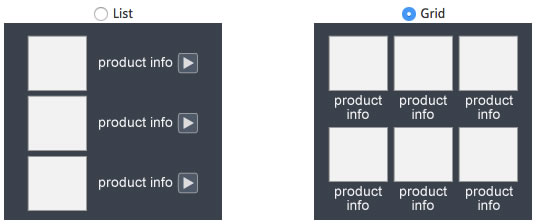 Individual book/product page
-- You can choose to have the book cover on the left or right.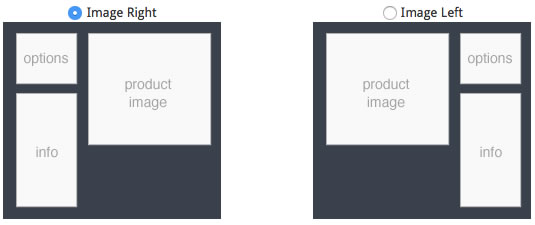 Interior page sidebar/column option
- with the click of a mouse decide whether or not to have a sidebar/column on your interior pages. The sidebar can be used for almost any type of content including book covers, photos, social media feeds, a mailing list signup form, follow me buttons, and more.