Click on the image to see a list of our upcoming events!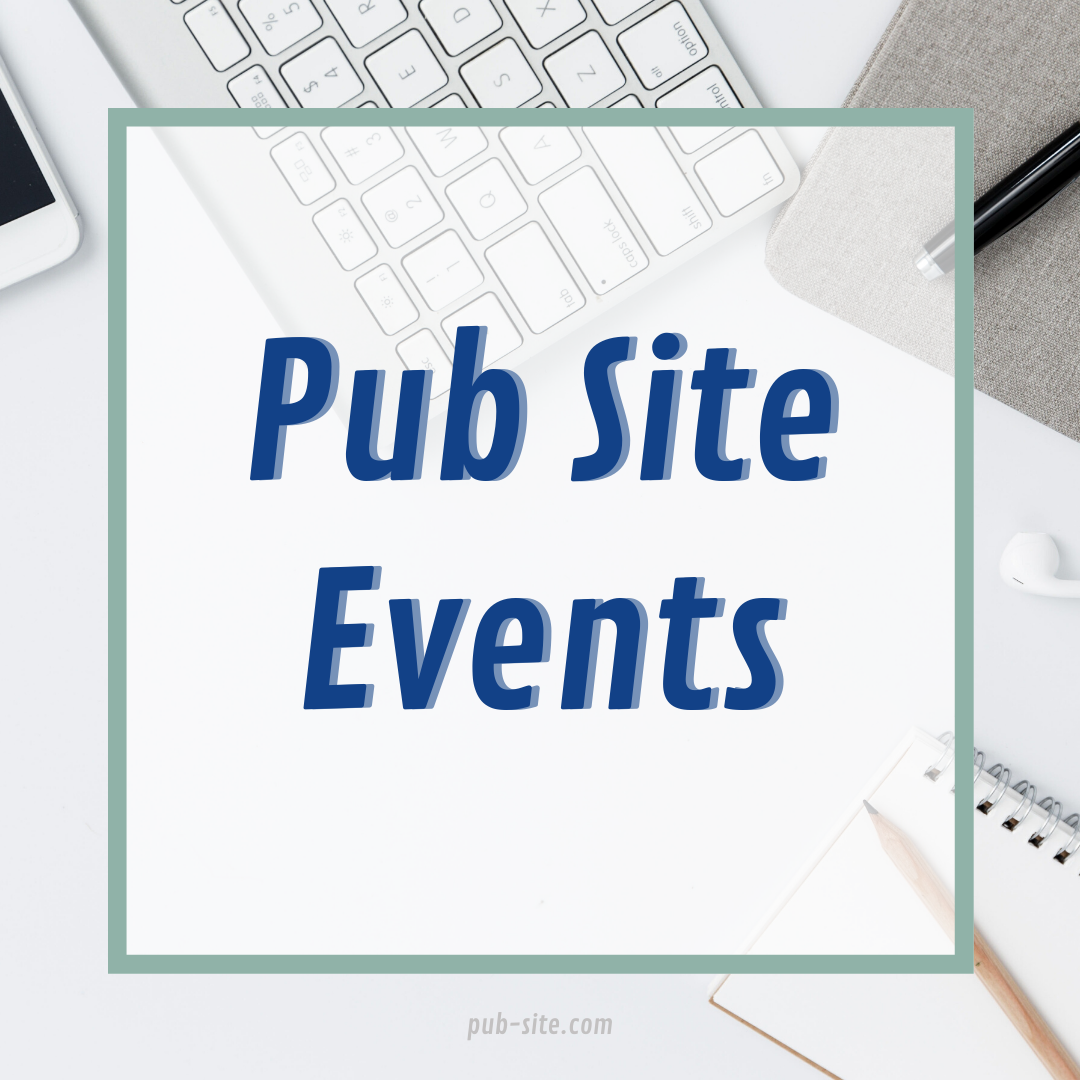 Author Websites Made Easy
We offer a low-cost service to set up your website for as low as $499. Read more.
"Whether you're a veteran author or making your debut, PubSite is a fantastic tool for connecting with readers and promoting your work. It's as simple to use as DIY platforms like Wix or Squarespace, but designed specially for authors by the book marketing experts at FSB. I found PubSite made it easy to post bookseller links, reviews, events, and other information authors need to share—plus it has blogging and e-commerce capabilities. I recommend it highly.
—
Peter Ginna
, Renowned Editor and author of
What Editors Do: The Art, Craft, and Business of Book Editing
.
Pub Site is the new easy-to-use website builder designed specifically for books and authors. It supports books, social media sites, author tours, blogging, online bookseller links, and even ecommerce! You can sign up for a 14-day free trial with no credit card required and
build a site for FREE!
Or ask us about our
low-cost website setup service
. Only $19.99 a month thereafter, which includes hosting.


Choose from professional designs
Choose from our ever expanding choice of professional designs. Each one comes in multiple color schemes to choose from, and you can further customize it using the design editor. These designs were created by professional Pub Site designers and you'll have access to any new ones as they become available. View our website portfolio to see some of the designs created using Pub Site.

Customize Your Design and Layout
Every design can be customized without any HTML/CSS knowledge using our simple web-based design editor. Quickly change your logo/banner, fonts, and colors to create a truly custom looking site. Use the "Magic Slider" to change your color scheme. Choose from a variety of page layouts. You can even edit the CSS if you want.

Simple setup and easy updating
Once you select and customize your design, our pre-set forms make creating, adding, and editing content a breeze! No coding or HTML necessary to create a stunning, professional website with all the features you want. You can add and edit books using MS Word-like forms, including title, subtitle, description, ISBN, bookseller links, social media links and more. Easily add book covers and photos, and even video.
Start Blogging! Pub Site includes a built-in blog
Just start writing into MS Word-like forms. It's as easy as that! An excerpt page with the first paragraph will be created automatically with a link to a separate page for each blog. You can also have your recents posts listed in the side column. Set up blog categories, and even import your WordPress blogs.
Ecommerce and Security
All users have the ability to add ecommerce to their website with the click of a mouse. It includes a shopping cart, checkout and the ability to connect to third party payment solutions like PayPal and Authorize.net. All sites have a SSL security certificate for no extra cost!
Streamlined and affordable pricing
Our all-in-one package is just $19.99 a month and includes all of our current and future releases and features, including a complete ecommerce solution, and book-specific features. It also includes industry leading website hosting.
Cutting edge technology and more
More than just a website, Pub Site has a custom backend database that supports industry standard information such as ISBNs, titles & subtitles, bindings, and more. Whether you publish one book, or twenty, are a writer or publisher, Pub Site can scale to your needs.